Yes!
Halloween is a mere TWO days away and you still don't have a costume. Never fear! You can always become a refrigerator for Halloween. All you need are: cardboard boxes, paint, some refrigerator "magnets", stuff from your pantry and maybe a box of cereal or an ice cream container. This costume will be the talk of the party, not to mention, gives you some space to enjoy some Halloween sweet treats! 
Here are some good (or funny) examples from around the web:
Who doesn't love a good joke costume? Check it out here.
Good job parents for encouraging creativity! Source: Tracy Press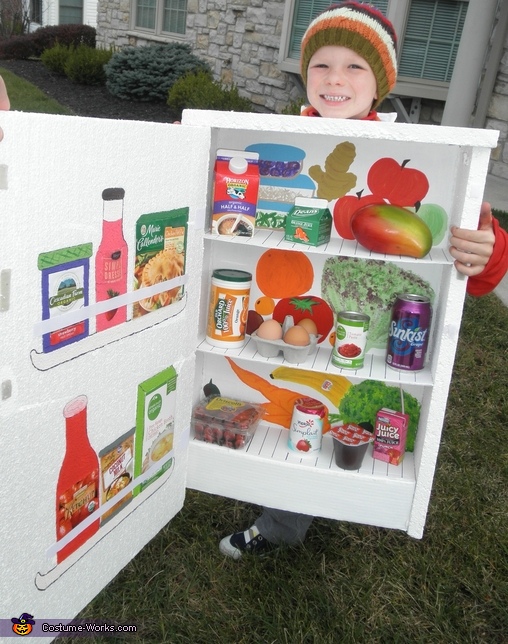 A little bit more technical, cut from styrofoam but very cool! For a how to, visit here.
And lastly, extra points for going stainless! Join the fun here. 
Feeling inspired? Happy Halloween!